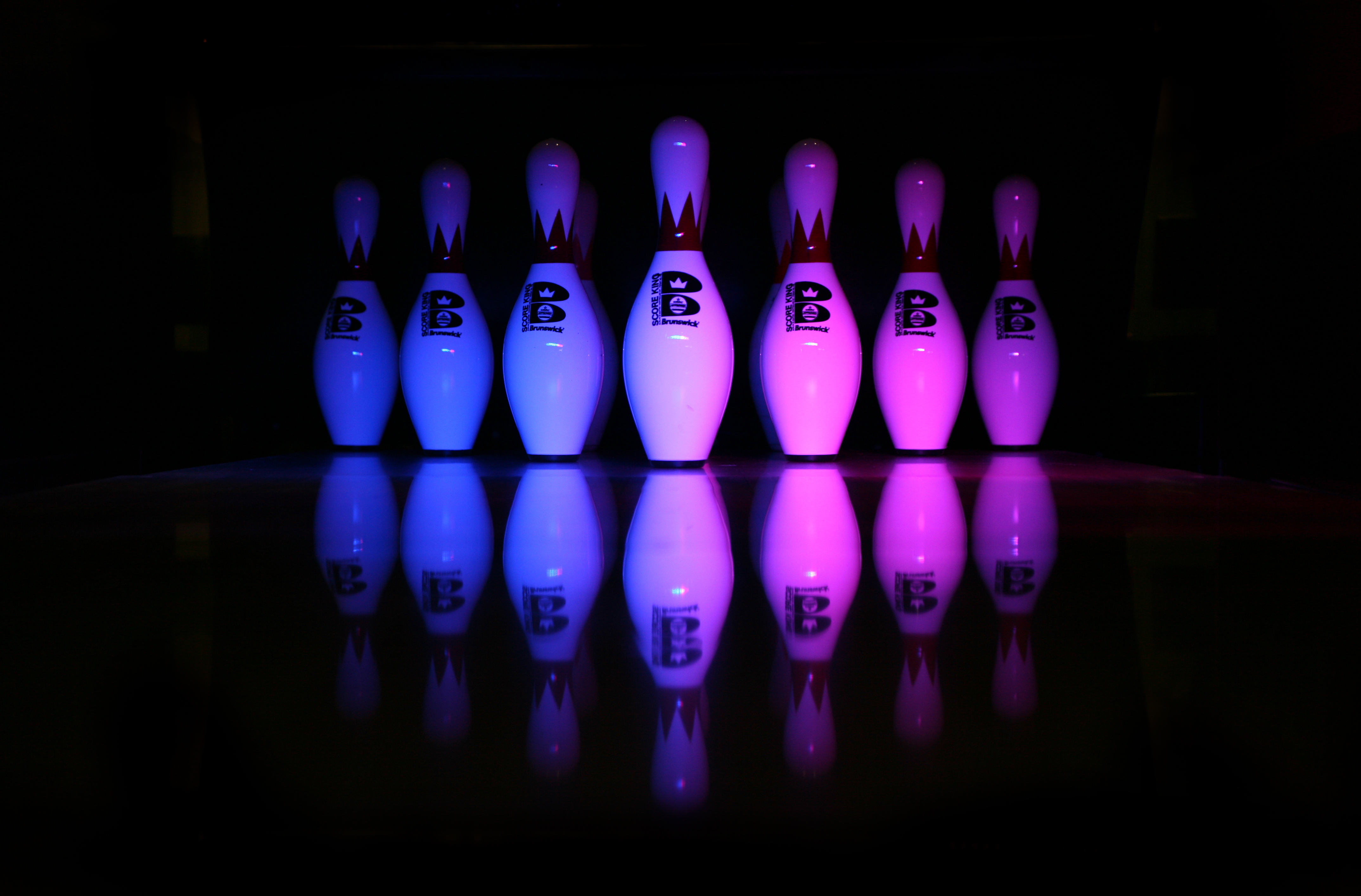 Brunswick Bowling & Billiard Corp, USA who is the premium world class manufacturing of Bowling equipment, Spare parts and installment with rich history since 1845 more than 170 years.
     Amtech Exim Co., Ltd. is the sole official authorized distributor & representative in Thailand and also covered in Vietnam, Cambodia, Laos, Myanmar, The Philippines and Indonesia for all equipments and spare parts of Brunswick Bowling and also provide a Bowling equipment and installation by an expert team to meet Brunswick's requirements with international standard.
We offer affordable price with reliable solution.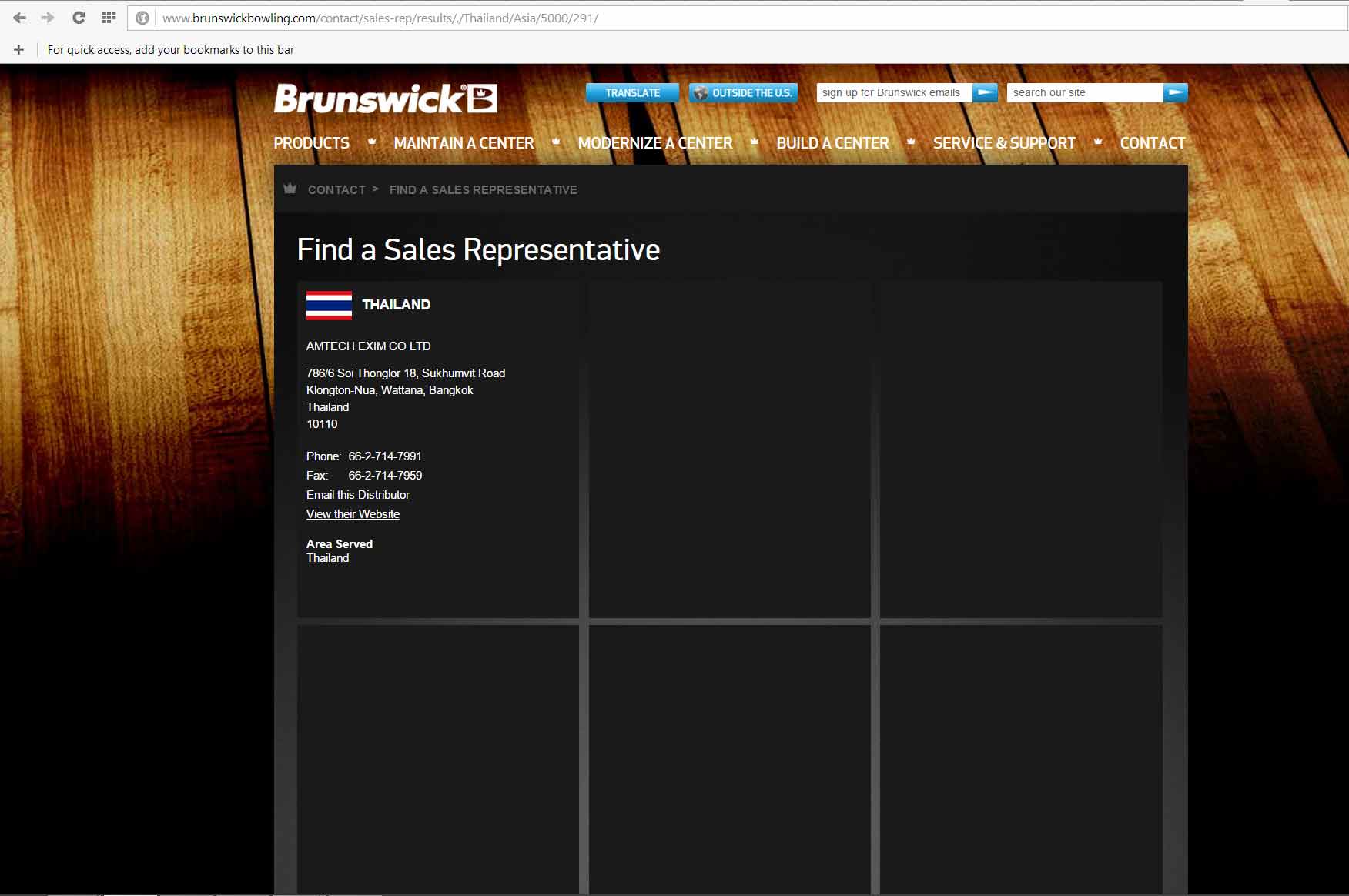 Major Cineplex, THAILAND
Major Bowl HIT, THAILAND
Blu-O Rhythm & Bowl, THAILAND
De Bowl, THAILAND
SF Strike Bowl, THAILAND
Bully Bowl Kadsuankaew, THAILAND
Major Hollywood, THAILAND
Ocean Bowl, THAILAND
CS Bowl, THAILAND
Cosmo Bowl, THAILAND
Baan Phong Bowl, THAILAND
Mid Star, THAILAND
Olympic Bowl, THAILAND
Piyarom Sport Club, THAILAND
EGV, THAILAND
BSC, THAILAND
Abloom, THAILAND
O-Hive Trendy Bowl, THAILAND
Grace Hotel, THAILAND
Graceland Resort & Spa, THAILAND
Sentido Hotel, THAILAND
Jomtian Plam Beach Hotel, THAILAND
Aguston Condominium, THAILAND
ArkBar, THAILAND
Polyplus Entertainment, THAILAND
Ayara Villa, THAILAND
Imagine Pilai, THAILAND
The Groove – Rajpruek Club, THAILAND
KasemBundit University, THAILAND
ABAC University, THAILAND
Maleenon House, THAILAND
Maleenon Resident, THAILAND
Eric Levine Resident, THAILAND
Villa Beyond, THAILAND
Beach House, THAILAND
Pracha Resident, THAILAND
Sunee CityWalk, THAILAND
Border Bowling, THAILAND
Watcharaphon Resident, THAILAND
Laohapongchana Resident, THAILAND
WORLD BOWLING TOURNAMENT
Paradise Ally, DIEGO GARCIA – US MILITARY ISLAND
US EMBASSY
PVR BluO, INDIA
PLAY, INDIA
EOD, INDIA
Appu Ghar Express, INDIA
STRIKES, INDIA
Amigos, INDIA
Emerald Club, INDIA
WOOP, INDIA
EMAAR, INDIA
AEON Dream Games Infinity, 
VIETNAM
AEON BluO, CAMBODIA
VinGroup – Almaz, VIETNAM
VinPearl – Ocean Hill, VIETNAM
Nu Cuoi Vui – SC VivoCity, VIETNAM
M7 Pro Bowling, VIETNAM
Muong Thanh Group – Vinh Recreation Center, VIETNAM
HeroWorld, VIETNAM
Megabowl, VIETNAM
Paradise Bowl, VIETNAM
Novaland Group, VIETNAM
Vientiane Center Blu-O, LAOS
CoCo Jambo, DR CONGO
Mitra GamesIndo – Happy Time, INDONESIA